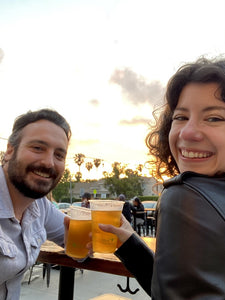 Hi! We're Vern and Cy, we designed the Vernie playing mat after learning how to a play super addicting game of Flip Cup For Two from a video on TikTok. Credit to @ollymurs for showing us how to play such a fun game!
After hours of some intense battles, we wanted to protect our wooden table from staining, scratching and make clean up easier. That's when we decided to 3D print some playing surfaces for ourselves and our friends. In fact, our friends loved it so much they wanted to see a more portable version that could also survive a trip into the dishwasher. Thus, the silicone based Vernie playing mat was born!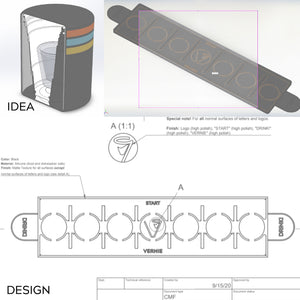 Once we finalized the design, we realized that this should probably include a glass, some cups, and a package that can wrap it all up to take anywhere! We hope you enjoy playing Flip Cup For Two on the Vernie playing mat as much as we do.
Buy Here
Pro Tips:
Make up your own rules for more intense games or use lighter drinks to play more games. We usually play with hard seltzers so that we can play a bunch of rounds without ending up on the floor... ;)

Happy flipping!
♥ Vern & Cy